Auto Accidents Attorney in Kansas City, MO
Kansas City Car, Truck and Motorcycle Accident Attorney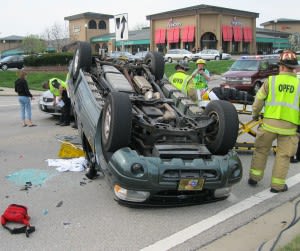 After you have been involved in a motor vehicle accident, your focus should be on getting the medical attention you need to recover from your personal injury. The Shachtman Law Firm will handle the rest.
It is important for you to hire an attorney as soon as possible because evidence can be lost or destroyed and the memories of witnesses fade over time.
As your dedicated auto accident attorneys, we will thoroughly investigate your case and collect all of the evidence necessary to properly evaluate and pursue it.
When you hire our Kansas City firm, we will immediately start working on your case. We will order the police report and any other relevant government records. When possible, we will travel to the scene of the wreck so that we have a clear understanding of what happened. We will also start talking with the insurance company and make sure they know that you are represented by our law firm.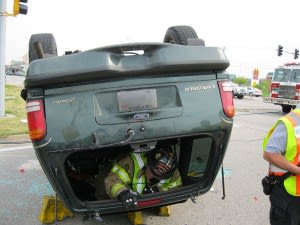 When you have completed treatment for the injuries you sustained in the wreck, your auto accident attorney will order all of your medical records.
And then, make sure that the insurance company and defense lawyers clearly understand our position so that we can get your case resolved on our terms.
The Shachtman Law Firm in Kansas City, MO, will do everything that we can to ensure that you receive reasonable compensation for the injuries and damages you suffered as a result of the defendant's negligence. We will help you recover money to pay for:
Past and Future Medical Bills

Past and Future Lost wages

Home Health Care

Life Care Needs

Past and Future Pain and Suffering

All Out-of-Pocket Expenses
Semi Truck and Tractor-Trailer Accidents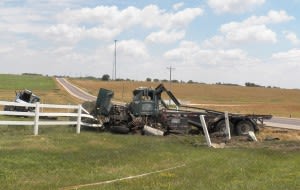 When a semi tractor-trailer or commercial vehicle hit a car or motorcycle, the results can be devastating. Trucking and transportation cases are very complicated and involve both state and federal laws.
Because the industry is heavily regulated, an accident involving a truck is significantly more complex than a wreck involving cars. The Shachtman Law Firm has handled semi tractor-trailer and commercial truck cases of all kinds and can help you get the compensation you need and deserve.
Motorcycle Wrecks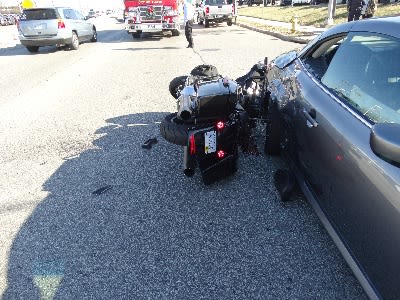 If the cars and trucks on our roads would pay more attention to motorcycles, there would be fewer accidents. Unfortunately, that is not the case. When motorcyclists are seriously injured and killed, it's usually because another vehicle on the road was not watching out for the motorcycle. While our society as a whole tends to believe that those who choose to ride a motorcycle willingly assume the risk of serious injury and death, we disagree.
The Shachtman Law Firm auto accident attorneys are ready to discuss your motorcycle accident with you, and we know what it takes to present a compelling case against the negligent driver.